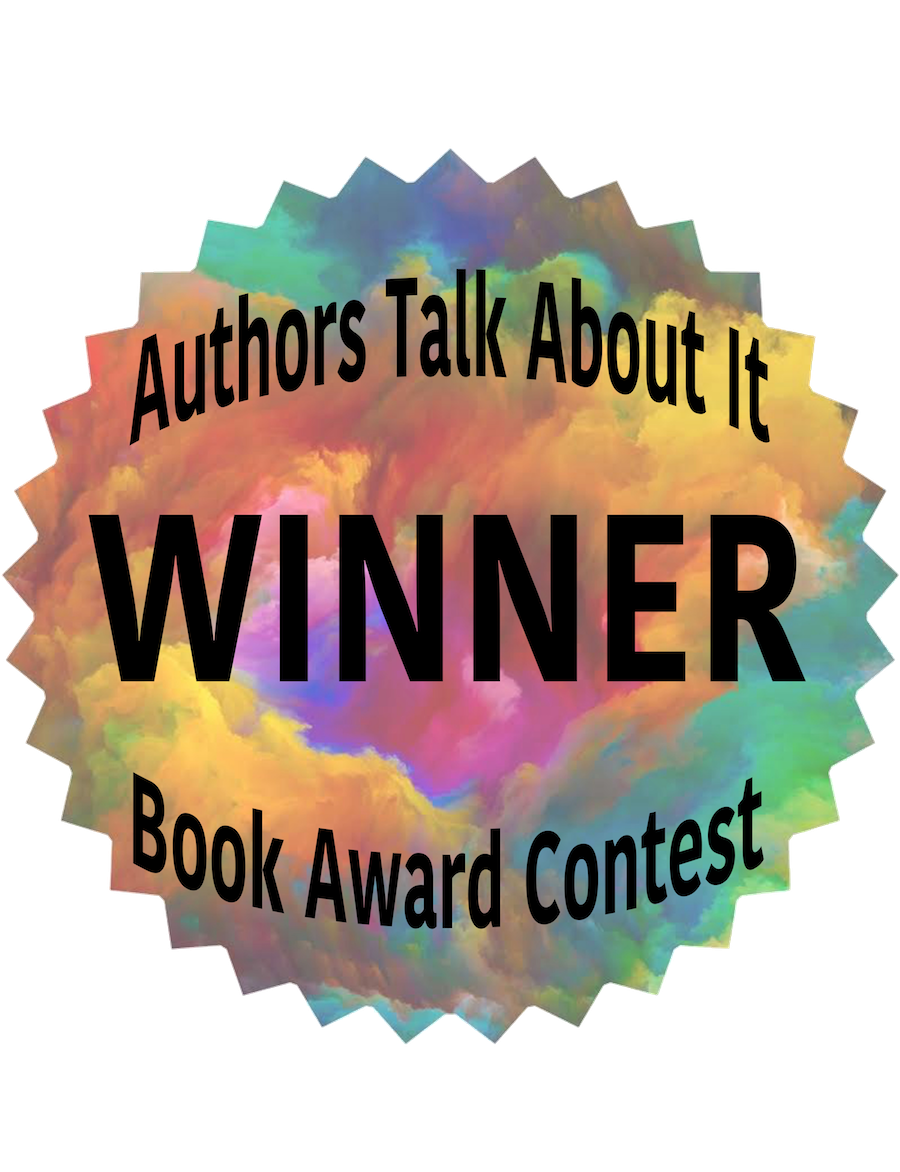 WINNER of
Authors Talk About It
2016 Holiday Book Contest!!!
Originally critiqued by the staff of Authors Talk About It for Book Award Contest–Sharlin Craig's Ornaments of Love is a heartwarming children's book about one family's Christmas, illustrated by Helen Monwuba. Ayana is a young girl who is very excited about decorating the Christmas tree with her parents, but they seem to be too busy to help her. Disheartened, she is left to put the ornaments on the tree herself. Ayana then watches from afar over the next few weeks as her parents rush to do everything to prepare for Christmas, except spend time with her. Then, the family dog knocks the tree over and breaks all of their precious ornaments, leaving Ayana and her parents to piece together their fond memories and experience true Christmas joy together.

Despite being a bit sad at first, Ornaments of Love is an adorable book for children. Sharlin Craig's story is simple and straightforward, but still manages to tug on the heartstrings. It exhibits the importance of spending time with family around the holidays, and also includes some touching memories that any family or child could relate to. Helen Monwuba's illustrations are very nice as well; they are simple and not overdone, but are still expressive and have a very classic look to them. Paired together, the story and illustrations are just delightful.

Ornaments of Love is a great book to read together as a family, whether it is Christmastime or not. It is a charming little story with a great moral behind it, and may even inspire the readers and their families to take their own little strolls down memory lane together, too.
James A. Cox, Editor-in-Chief
Midwest Book Review/Children's Bookwatch-The Christmas Shelf
"A simply wonderful and charmingly entertaining contribution to the growing library of Christmas picture book literature for children, Sharlin Craig's "Ornaments of Love" is an especially recommended addition to family and community library collections. For personal Christmas holiday reading lists it should be noted
that "Ornaments of Love" is also available in a Kindle format ($3.99)."

Reviewed by Emily-Jane Hills Orford for Readers' Favorite
It's both amazing and rather sad how easily a family can get wrapped up in each of their own little worlds. Christmas is the worst. Everyone wants everything to be perfect: the tree, the decorations, the baked goodies, the parties, the presents. It is too easy to forget the simple pleasures of just doing something together, like decorating the Christmas tree.

Ayana loved the family ritual of decorating the Christmas tree. Each ornament held a treasured memory and, as the family hung these ornaments, they shared with each other the memories encased in the ornaments. This year was different, though. Ayana was now ten and her parents were very busy: Dad with work and Mom preparing things for parties and baking Christmas goodies. Ayana was asked to decorate the tree on her own. Although sad, Ayana brightens as she thinks of the memories each ornament represents.

As things get busier, the simple pleasure of sitting as a family and admiring the tree keeps being pushed aside, until one night the family dog knocks the tree over and so many of the ornaments are broken. The family finally comes together in the act of resurrecting the tree and repairing the ornaments that were repairable. As they do, they relive the memories of each ornament.

Sharlin Craig's picture book story, Ornaments of Love, is a treasure in itself. A beautiful story about family love and sharing time together, Ornaments of Love reminds us all of the true meaning of family and the beauty of being together, of sharing together, during the festive season and always. This is a classic to be enjoyed by young and old alike, as we all need to relearn the values of family love.
"I have a new story to add to my collection. It's called Ornaments of Love.  It is a heartfelt reminder of the importance of spending time together. It is also a prompt to parents to put aside being busy to create special moments with their children.  The sadness the young girl in one part of this story reminds me of how I hurt my own children by using the word 'too busy' way too often. I'm learning, as a mom, to put relationships over tasks. If you are a task-oriented person like me, you know how hard that is. I hope you enjoy the book as much as I did."
"This was a really cute and meaningful story. I think this is a cute read especially to read around the holidays. For me as a parent it made me think that I should never be to busy to do things with my kids especially when they ask."
A and K are both getting into coloring a whole lot more and the "Ornaments of Love Coloring Book" is perfect for around Christmas time. I really enjoyed how some pages were a bit more complex which would be for maybe older children and others were very easy that a four-year-old could color. Each coloring page is different and varies from a Christmas tree to the ornaments that are talked about within the story.
I think I will be telling the teachers I sub for about this coloring book as it is something that maybe they can use in their classroom to keep students busy.
"Ornaments of Love is an endearing picture book that will get the whole family into the mood for Christmas while reminding us of the importance of family time and making memories. My daughter, Amanda, was inspired by the story and the free coloring pages and today began listening to our Christmas CDs. Christmas is a special time and this book is a perfect reminder of that. I recommend it for children ages 4 to10. Parents and grandparents will enjoy it too when they read to their children or grandchildren!"
"At 10, Ayana is at that age where children are in transition between being little kids and becoming more independent. However, for her, Christmas is the time of the year when she can be a little girl again. She spends time with her Mom and Dad, decorating their tree with ornaments and reviving old memories. This represents what the real spirit of the holiday is: to come together and share. It is not about getting presents or big dinners, but about closeness and being with one another.

I think this story will be relatable to kids of many ages, regardless of how old Ayana is. This is because the fast-paced life we lead sometimes doesn't allow for us to sit down and just BE with our kids. And our children can feel that too, even if they can't say it with so many words. This end of the year, if you're looking for an endearing book that you can share with your children about the holiday spirit, I'd definitely recommend you grab a copy of Ornaments of Love. And if you love doing activities with your children, you should also add the coloring book too."
"Ornaments of Love is such a sweet book that your children are sure to love! Read and see how Ayana and her family remember the true meaning of Christmas. I'm so thankful to have all of the special memories that go along with my ornaments! Let's not get too busy and forget the real reason of the Christmas season! Put your family before the busyness of the season!"
"Ornaments of Love is a lovely story about a family discovering what is really important during the holidays. This is a story that every family can relate to! The parents aren't cruel or neglectful, they are just busy, like so many of us. The irony, of course, is that they are busy with things that are seemingly important to their family – like sending gifts to loved ones or baking for a holiday party – yet actually keep them from enjoying the simple moments. There are plenty of tender moments that help you realize just how close the family is yet how often they can lose sight of the importance of spending quality time. Author Sharlin Craig is a wife and mother herself, so she understands the struggle to maintain balance. This book is her gift to other families as they seek to keep the holidays special for themselves and their loved ones. I love the gentle illustrations, which match the tone of the story beautifully.

Now you can also get the Ornaments of Love Coloring Book: Slowing Down with Family at Christmas Time! It includes the "Ornaments of Love" picture book in black and white, along with 21 original full-page coloring illustrations tying in with the story that range from easy to difficult. What a great way to de-stress and have some holiday fun together, to sit down with this beautiful coloring book! There are even additional coloring pages available on her website to print."
"Every Christmas you spend with children, you should have a new book to read. My suggestion for 2016 is Sharlin Craig's Ornaments of Love. This beautifully illustrated book will bring Christmas into your heart and engage children in a well-written story about traditions, love, and the meaning of Christmas. I hope you enjoy it as much as I did. Oh, and don't forget the coloring book as a gift for all the children in your life!"
Need a perfect gift for the artist in your family, try Sharlin Craig's Ornaments of Love Coloring Book. Designed as a companion to her "Ornaments of Love" (a full color picture book), this delightful 21-page coloring book will provide hours of fun. You might even want to color it for the little one in your life as a gift! Additional pages are available online to download after purchase of the book. I can't think of a nicer gift than these two books as a set. I was sent a pdf of this book in return for an honest review. C.M. Huddleston, award-winning author of Greg's First Adventure in Time.
"Seven Books to Read at Christmas"
The author kindly sent me a digital copy of this book to review and I really loved it. It's the story of Ayana, a little girl eager to decorate the Christmas tree with her parents. They turn out to be too busy to participate in the normal family Christmas traditions that year, but then something happens that helps them remember the importance of those traditions and doing them together as a family. It's a sweet story and I highly recommend reading it before you decorate your Christmas tree! There is also a companion coloring book to go along with the story. I'd say it was for younger children, but with the extreme popularity of adult coloring books, it will be something the entire family can enjoy! Ornaments of Love Coloring Book: Slowing Down With the Family at Christmas Time.